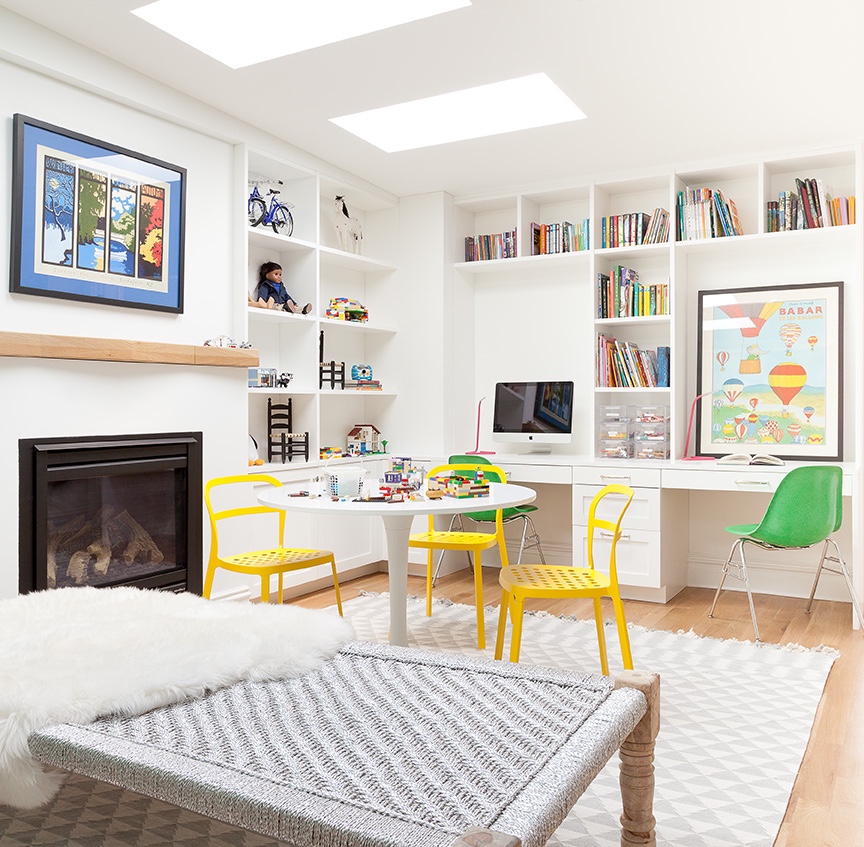 BACK-TO-SCHOOL
Test
---
Whew! You finally got the kids off to school and have some time on your hands. With them out of your hair, it may be the perfect time to work on their rooms and the house to make the change from summertime mayhem to back-to-school organization. Here are some great tips to restore order to your home and life:
Find a spot to designate for kids' book bags/backpacks, musical instruments, and sports equipment. Also assign a space for their used lunch bags/boxes and where to place incoming papers, like assignments and forms for you to sign. Make sure you remind them that by always putting their things in the same place, they'll always be able to find them and not run around in the morning making everyone crazy—and them late for school!
Set up a family command center. I recommend keeping it in your kitchen, if you can. Is there a cupboard you can change over? In a command center you should have a calendar and place to keep track of family activities. This should be a different area than your bill paying space. It's great if everyone in the family knows where to find everything related to activities, trips, appointments, etc.
A lunch-making station can make your mornings or (nights) a breeze. You'll want to have all lunch storage items in an easy-to-get-to space near a clear counter. Keep snacks accessible by opening a larger box of individually wrapped items and have the small snacks like nuts or dried fruit in a bin so you can easily pack them in the lunchbox or have the kids grab and go when on the run. In the fridge see if you can dedicate an area for kids' lunch items so they're easy to get to and you can keep on eye on the quantity.
Having a clean room for your kids will make everyone happy. Kids' bedrooms can be broken down into zones: sleep area, bookshelves, toy storage, play area, clothes/dressing space, work station/desk, and memory/storage. Let the kids be involved with clearing the "play area" as it will seem less overwhelming than asking them to clean their whole room. After setting up a clean and organized bedroom, I like to work with kids to set up a game plan for keeping it up. Just pick 3 or 4 areas (depending on age) that you'll check once a week to make sure they're being maintained. I suggest taking a photo with your phone so you have a visual to refer back to.  
Lorraine was extremely organized and efficient and helped us to…stay focused… She interacted with several family members…and she was positive and personable with everyone. She also had many great suggestions about how to divide up some of our family treasures. Her ideas worked well; everyone in the family felt like they had input and that it was a fair process. Lorraine was a blessing to our family…She is extremely professional and I would definitely hire her again!  ~ Amy
Home Free is a professional organizing company specializing in home organization, downsizing, and moving support. Owner, Lorraine Bohonos, helps homeowners reduce clutter, create organizing systems, and be supported through downsizing and moving. Her ultimate goal is to provide her clients with more time, more energy, and less stress—as well as a beautiful space for them to thrive.
If you have any questions about these tips and would like to get my free assessment of your situation, please contact me: http://homefreeorganize.com/contact.
---